Best shemale models in the porn industry
Are you a great fan of the shemale porn videos? If your answer to this question is yes, this blog might be just the right solution for you! We are going to talk about some biggest shemale models' names when it comes to this niche, which is one of the most popular ones all around the globe!
Why are shemale models special?
If you have been wondering what differentiates these shemales from the regular women in the adult industry, the answer is quite simple – their hard-on that is ready to drill some holes and to is played with. You get everything you want in a fantasy in just one person! Hot body, feminine figure, pretty face, nice hair, big fake boobs with one not-so-small addition! That is why these types of videos are so attractive to look at. They bring all of your fantasies to life in the easiest way possible! So take a look at our top 20 shemale models in the industry and check out their mouth-watering work!
20. Alisia Rae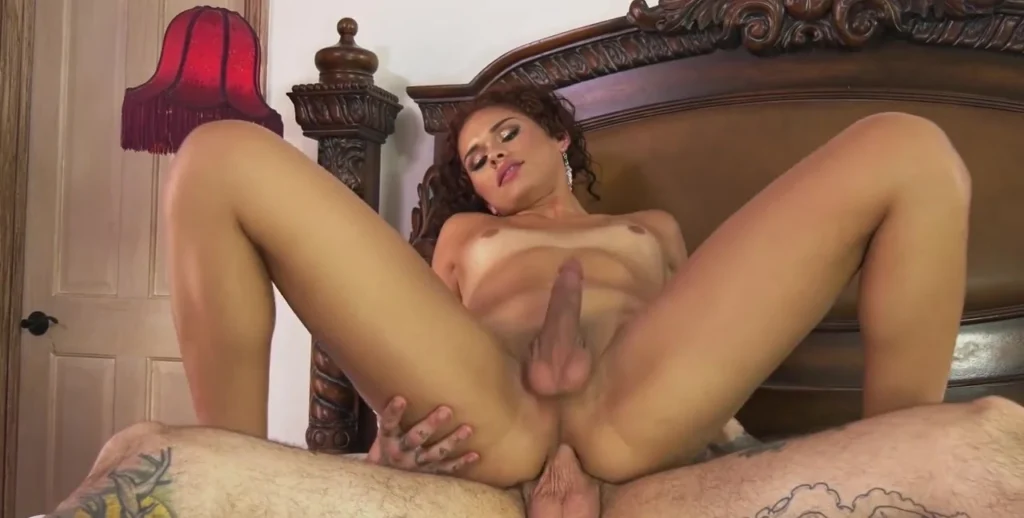 This shemale pornstar is not only exquisitely beautiful and a sight for sore eyes, but she is also one of the best performers in the adult industry as well! Alisia Rae is one of those Latinas that men lust after and think about all day long!
In 2017, Alisia made her official debut in a porn movie for T-Girls XXX. Alisia has been involved in the porn industry with numerous studios, including Grooby, Trans Angels, Two T-Girls, VRB Trans, Devil's Film, Gender X, and Transsensual. Rae's movies won numerous awards in just a few years. So if you have not already, check out her work as fast as possible!
19. Jasmine Lotus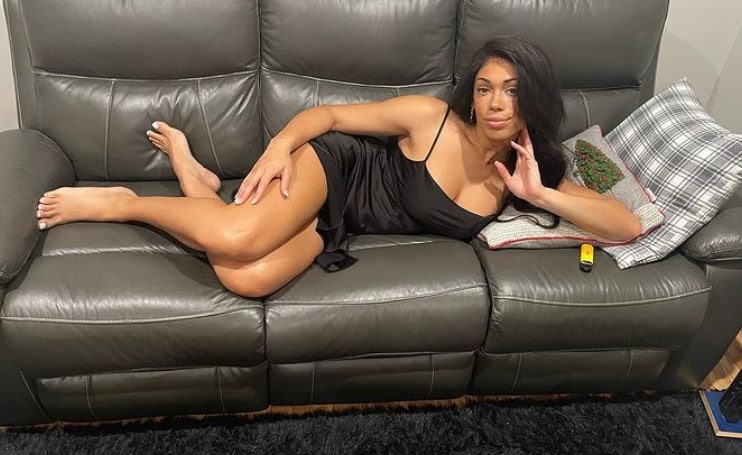 If you are into a more chocolatey girl, Jasmine Lotus might be your perfect pick! She made her debut in 2019, and she has done a lot of amazing work since! Jasmine is a mixed-ethnicity babe, and that makes her one of the most stunning T-girls in the industry.
This shemale star worked for studios such as Trans Angels and Grooby in many solos and hardcore scenes as well! So if that is one of your fetishes, be sure to search for this unique beauty!
18. Lily Demure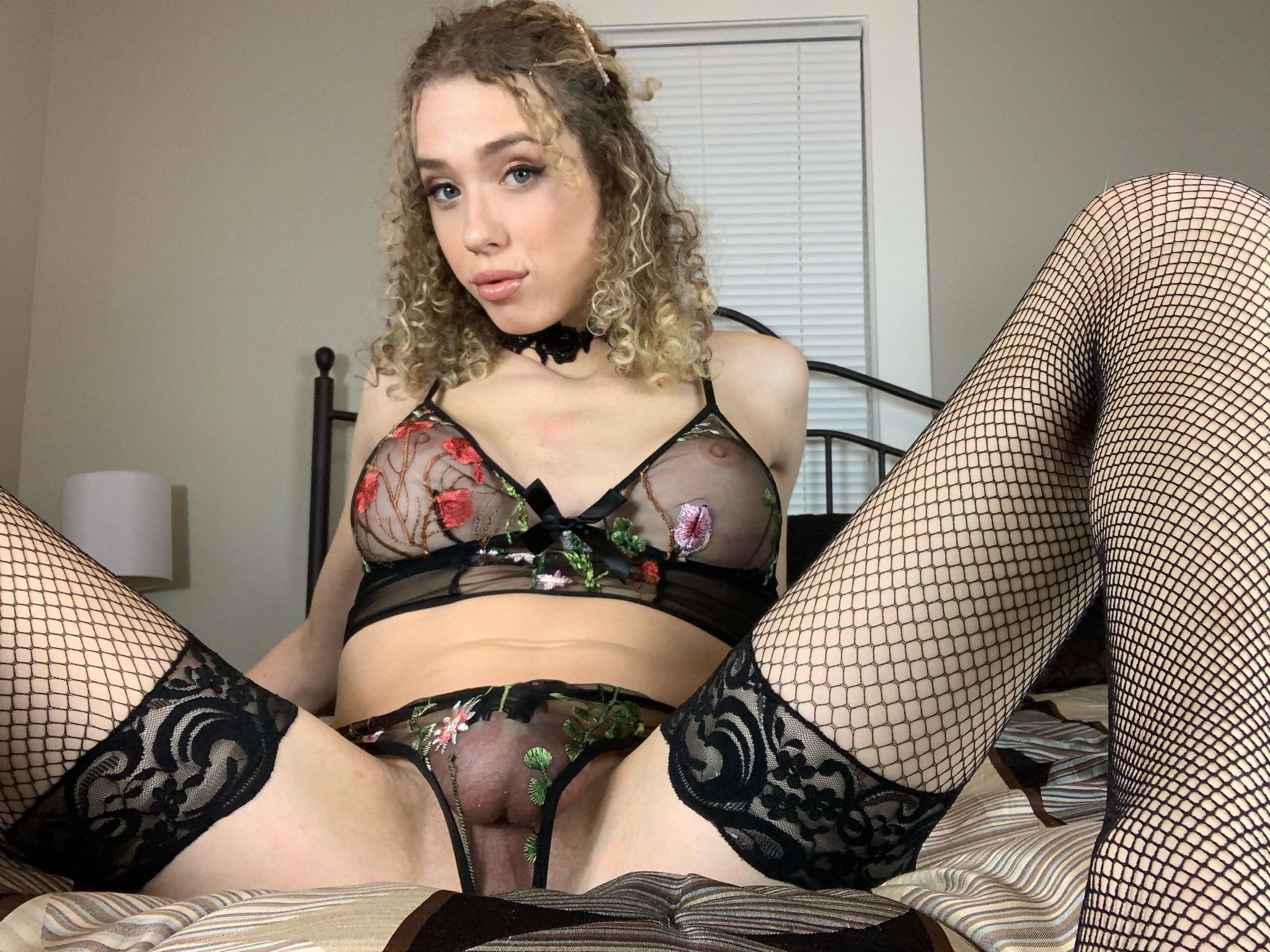 This T-girl looks so innocent and young! Lily Demure's signature sign is her angelic face that her co-stars dream about cumming on! This girl has so many fetishes! She likes to be smacked, choked, tied… almost everything that comes to your mind!
Her natural looks make her look even more petite! Demure's boobs are small and easy to handle, and her dick is of smaller size as well. The beautiful curls she possesses are a great handful! She looks so fragile and divine to fuck!
17. Annabelle Lane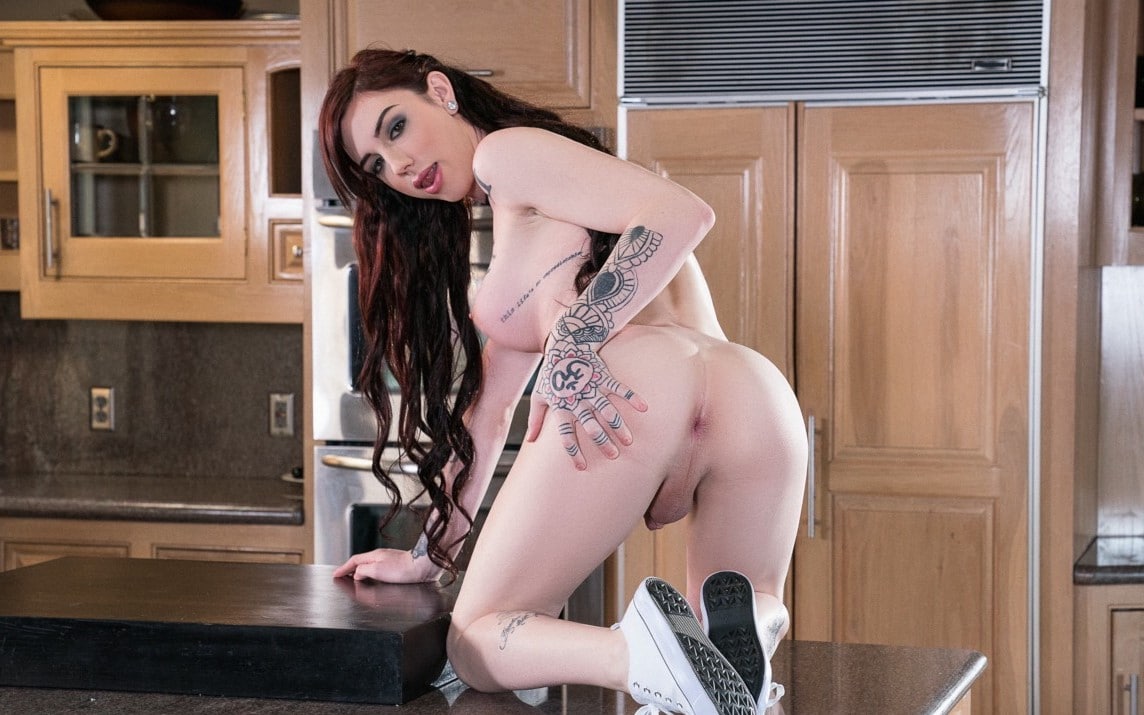 If you prefer tattooed girls, Annabelle Lane will blow your mind! She has two aliases – Annabelle Lane and Annabelle Rae, and both are equally recognizable! Since she made her debut in 2016, she has not made anything but successful videos.
Her sexy body is well decorated with Roman numbers tattooed on both her shoulders, a few scripts and symbols, flowers, and a mountain design. One of her best-known features is her pale skin, interesting hair color, and mid-sized dick! Believe me on this one – she will not disappoint you!
16. Marissa Minx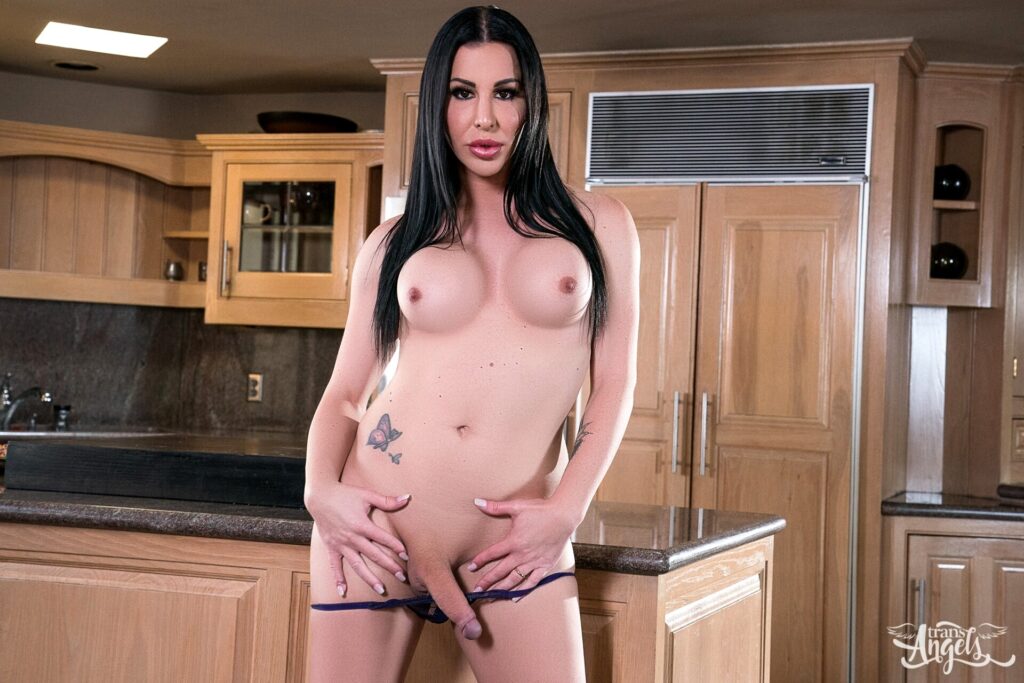 Next on our list is a dark-haired beauty with intense facial features – Marissa Minx! This Australian beauty went in no time from modeling to the adult industry. Since her debut in late 2015, she has been nominated and voted for many awards!
Her collaborations include Trans Angels, Shemale Club, Grooby Girls, T-Girls XXX, Trans 500, Devil's Film, Evil Angel, and Transsensual. All of her work is enchanting and very exhibitionist! Her DDD boobs make her a true sex icon everyone drools after!
15. Erica Cherry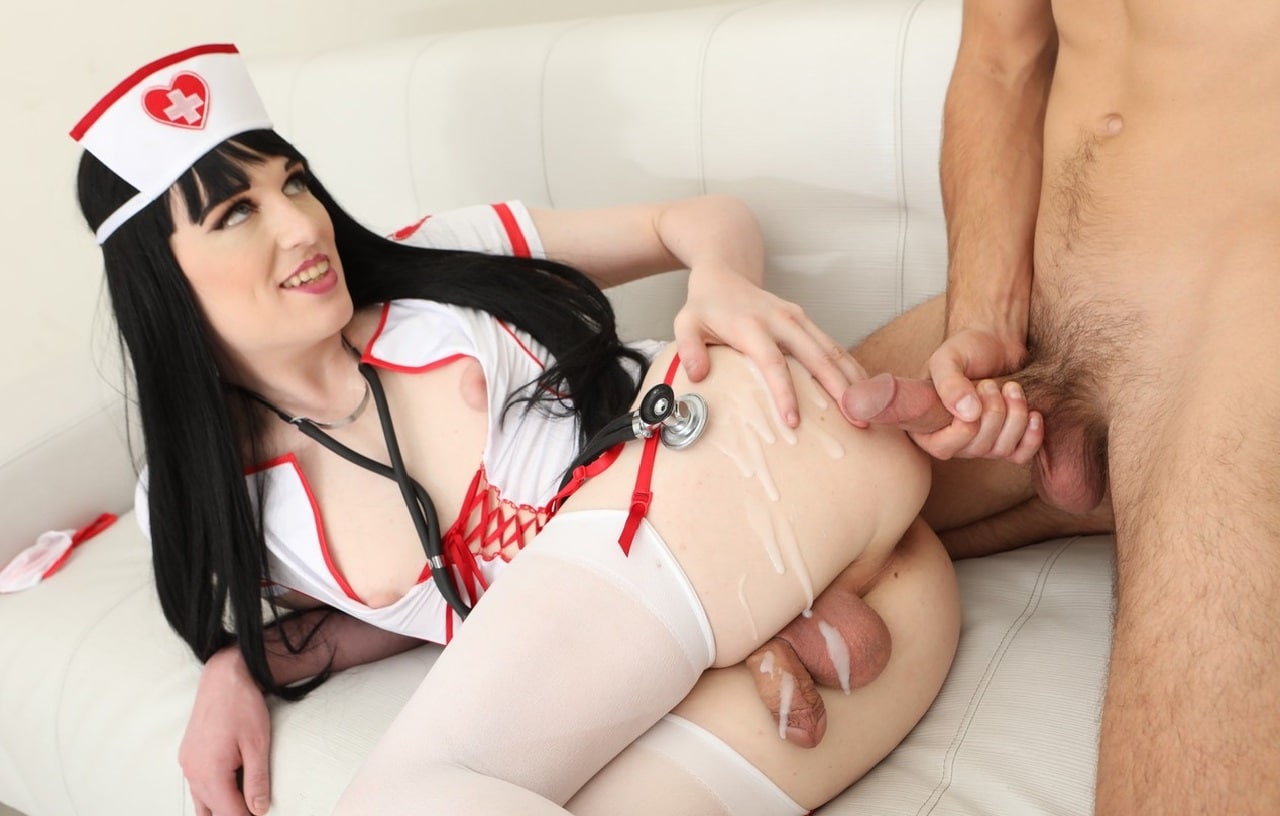 Pale skin and dark hair – Erica Cherry looks like a fruit you would enjoy all day, every day! Besides Erica Cherry, she has two more aliases – Ericerica and Etertaycb. Erica started shooting with Trans Angels, Gender X, Evil Angel, and some other studios where she had great success, and juicy videos people enjoy worldwide.
Her small breasts and huge cock are her fan's favorite things to look at! She is such a stunning and versatile performer that is willing to satisfy everyone's fetishes!
14. Yasmin Fonthys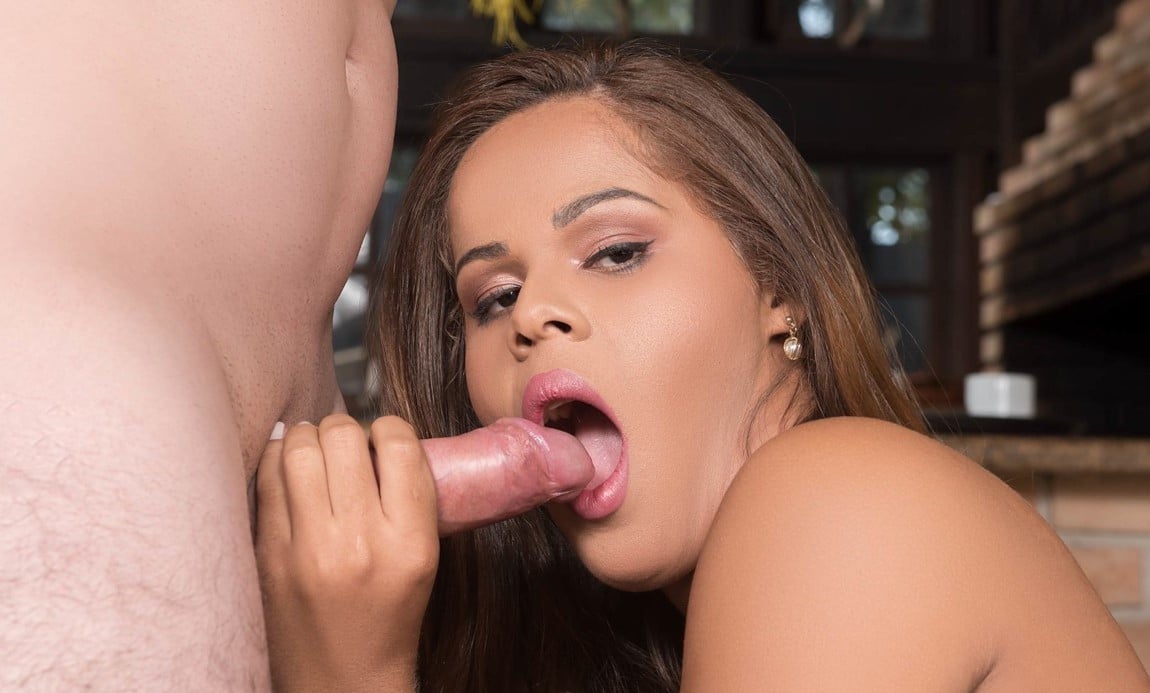 Another horny Latina has found her way into our list of the hottest shemale models. Yasmin Fonthys beauty will make your head spin right around. She especially looks beautiful when she gives her best when she sucks big cocks passionately!
Even though she is fairly young, she has everything anyone would wish for in a trans model – some interesting tattooed silicone boobs, an average dick, and a beautiful face to cum on! Her sexy body and unholy curves are something you will dream about non-stop!
13. Alexa Scout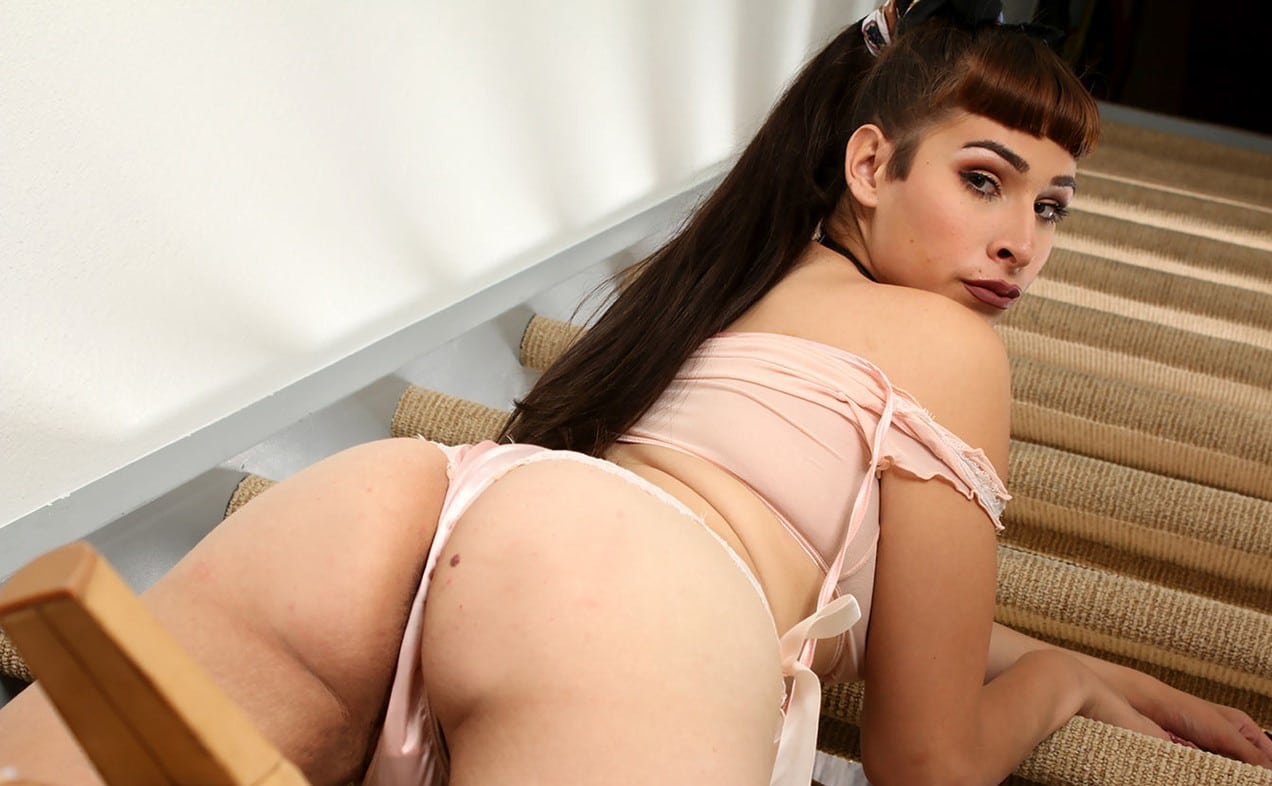 For all the nerdy girl lovers, here comes the infamous Alexa Scout! Her debutant scene was a solo with the Grooby Girls production. She has been a part of prominent porn studios like Evil Angel, Devil's Film, and many others! Alexa is one of the most popular names regarding shemale models in the porn industry!
Scout is a true definition of sensuality. She looks innocent, young, and great to be dominated. Her pretty face is made to be fucked hard and covered with semen! There is nothing on her body that is less than perfect! So, if you are into those perfect nerdy girls, check this babe out!
12. Jenna Gargles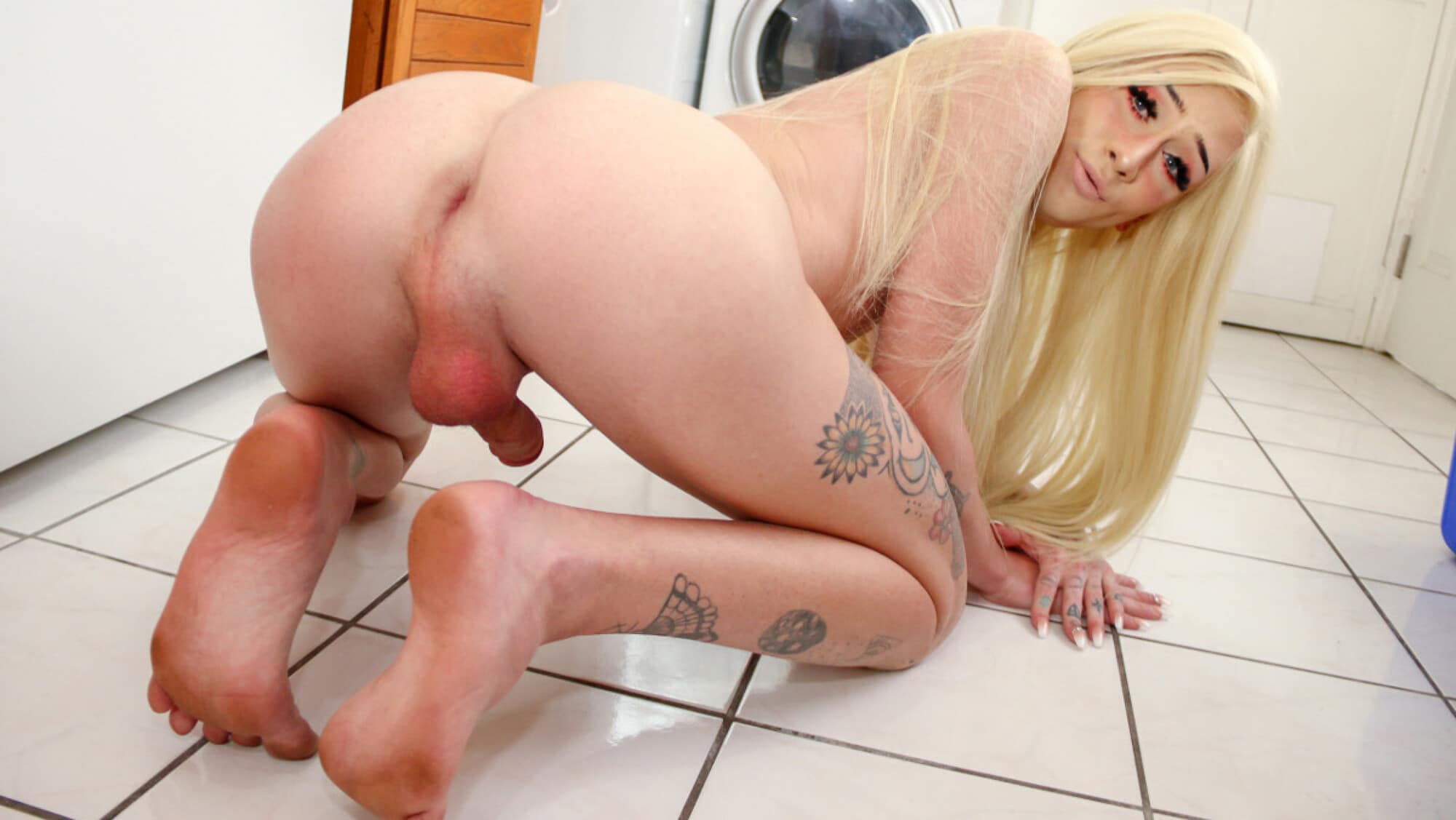 This beautiful blonde transexual babe will make your dick as hard as a brick wall! Besides being a pornstar, Jenna Gargles also works as a camgirl and a model! What a good girl! If you are into steamy live shows, amazing solos, and similar activities, she is your girl!
Even though she is most popular for her solos, you can see her in many hot videos featuring other pornstars! Her luscious frame and perfect body make her the sex bomb she is. Her fans are going crazy over her and support her wildly on her social media as well.
11. Kate Zoha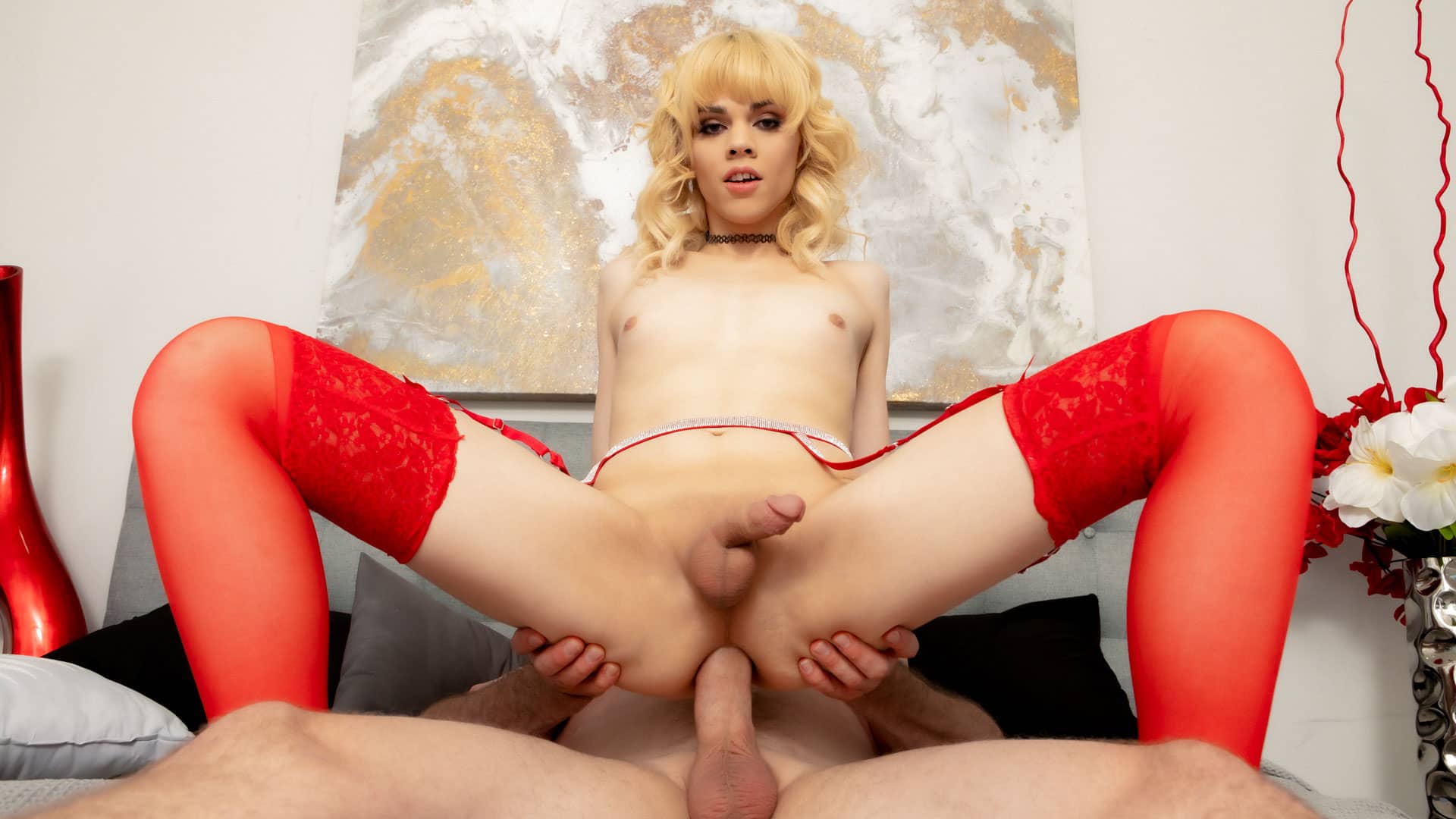 Kate Zoha, an American singer and adult model, hails from the United States. She is medium-sized with light blonde hair, green eyes, and a smaller penis. If you love transexual models that are bottom, you will like this bombshell for sure!
She enjoys riding hung men and especially loves it outside. Kate seems like a professional in BDSM, with foreplay and a good facial. She loves to include many sex toys in her performances, so buckle up for the time of your life!
10. Izzy Wilde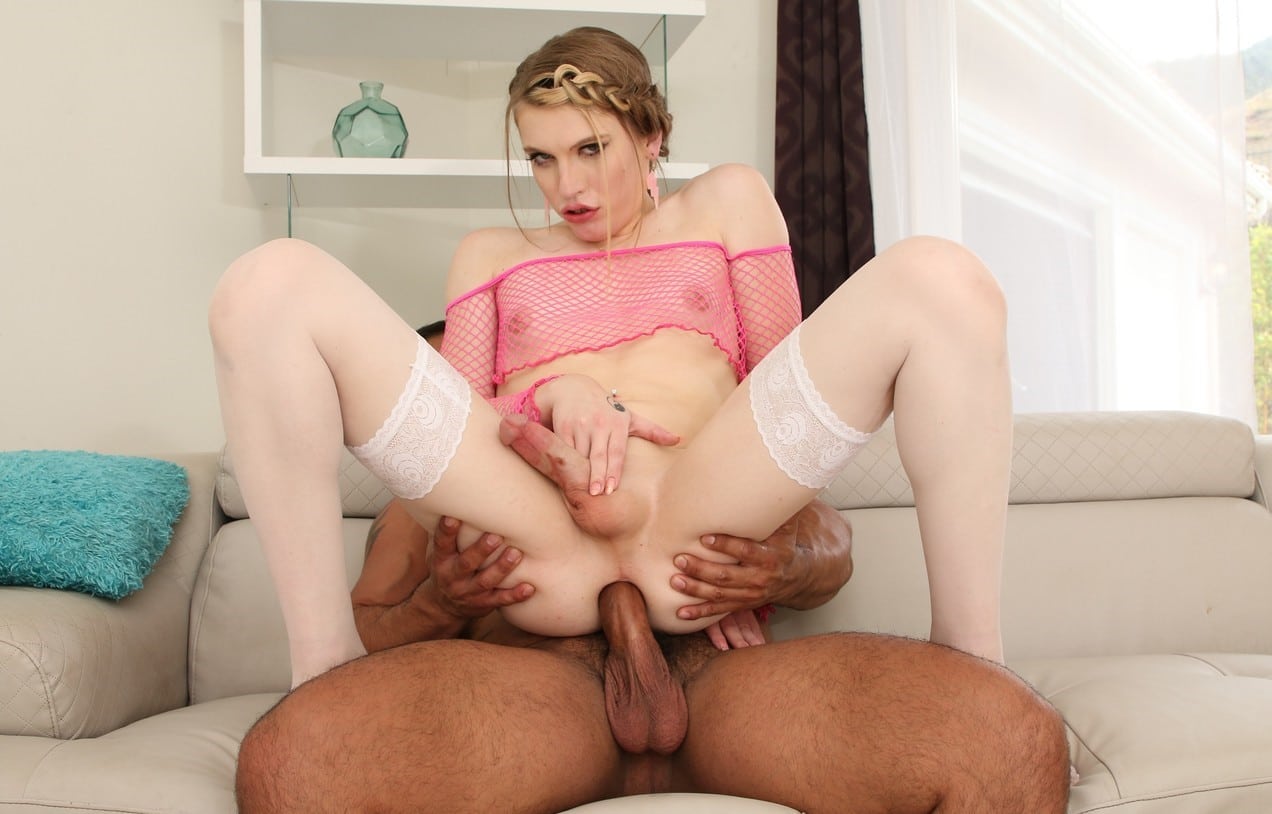 Next blonde vixen loves to have her ass filled with the biggest cocks in the industry! Izzy Wilde is one of the trans models with smaller tits and bodies, making her a perfect sub and a bottom! Watching her receive a monster cock will become your favorite pass time activity!
Izzy Wilde worked at a gas station before she became a trans pornstar. After four years, she was promoted to the manager's role, but she was not happy with her job, so she decided to try porn in March 2020. And we are very glad that she made that choice because her act will make your pants soaking wet!
9. Aspen Brooks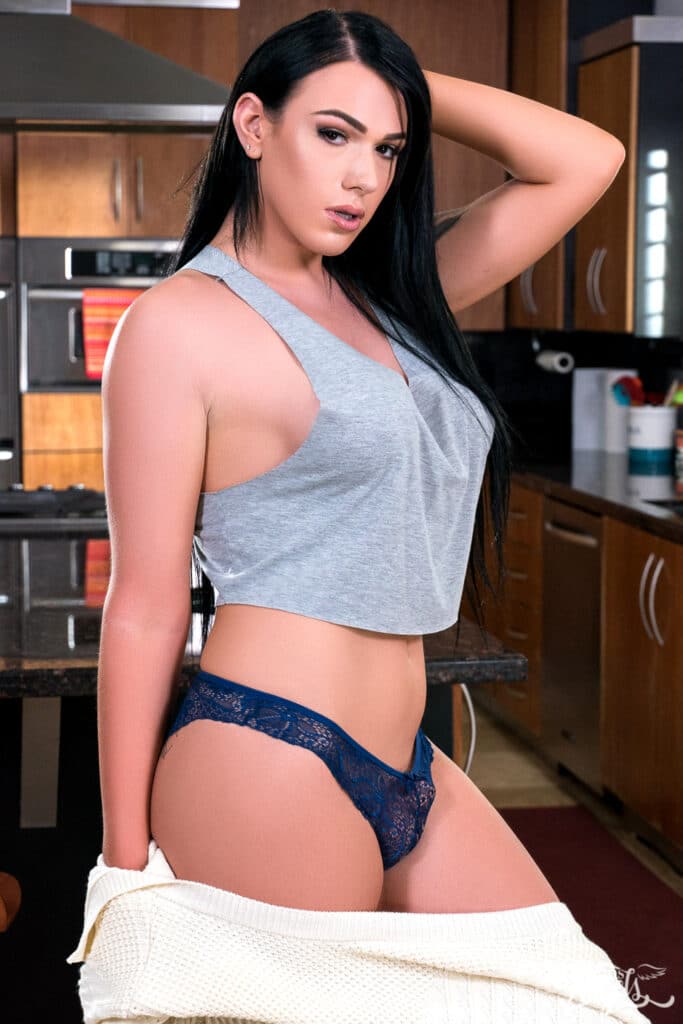 When you look at Aspen Brooks boobs, the only thing that comes to mind is cumming like crazy on them! This babe's cravings for sex and unholy activities will have you hypnotized and completely obsessed! Her videos will make you keep coming back for more and more.
She was 18 years old when she began cosmetology school. Aspen wanted to be a hairdresser for celebrities and a makeup artist, but she decided to debut in the porn industry when she was a teenager at only 19 years old!
8. Kasey Kei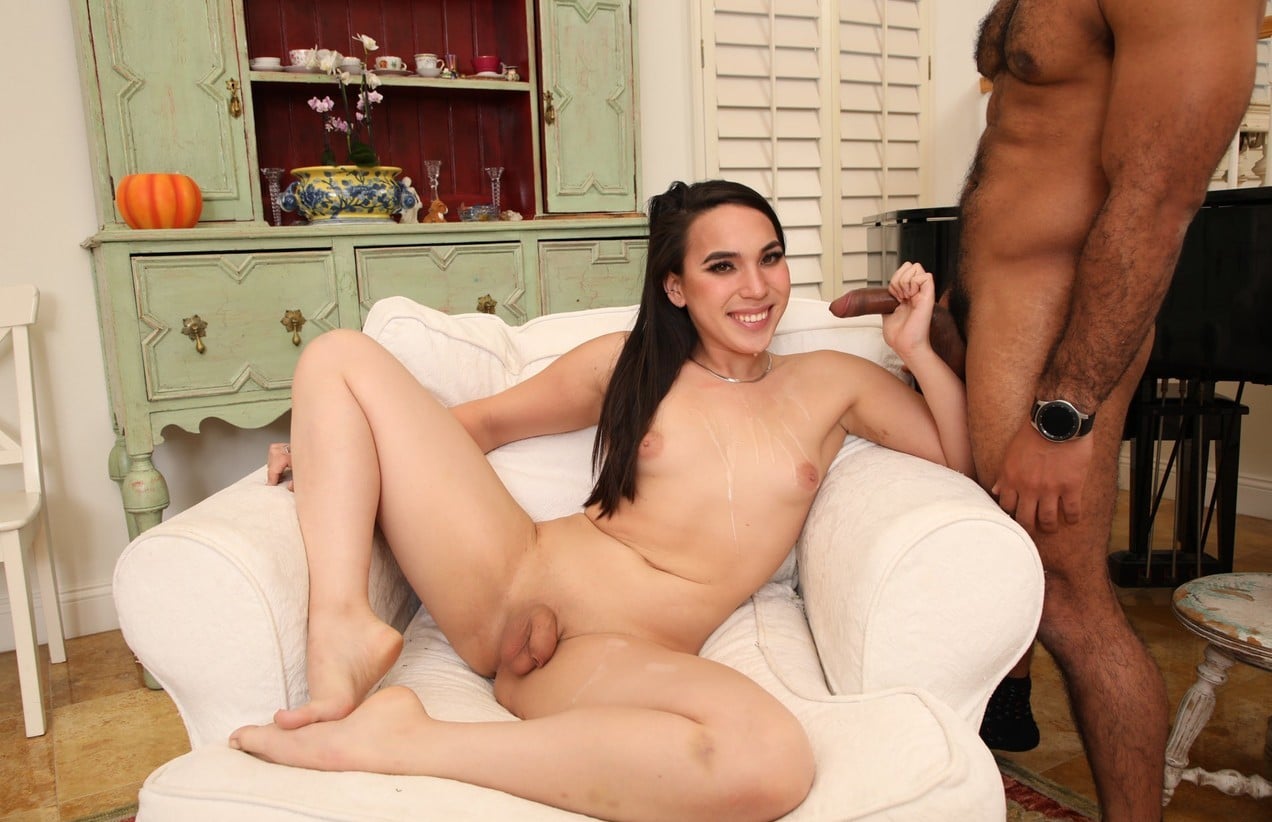 Another mixed vixen has found its way into our list! Kasey Kei is partly Japanese and partly American. It seems like there is no one that likes to have their ass pounded as hard as she does. Her great passions are anime, manga, and video games.
Her weird fetishes include a fascination with costumes and freaky Japanese porn, so if you are one of the people that get off on those things, Kasey will entertain you for a long time. You do not want to miss out on her beautiful face, hot body, and on her wide range of talents!
7. Carrie Emberlyn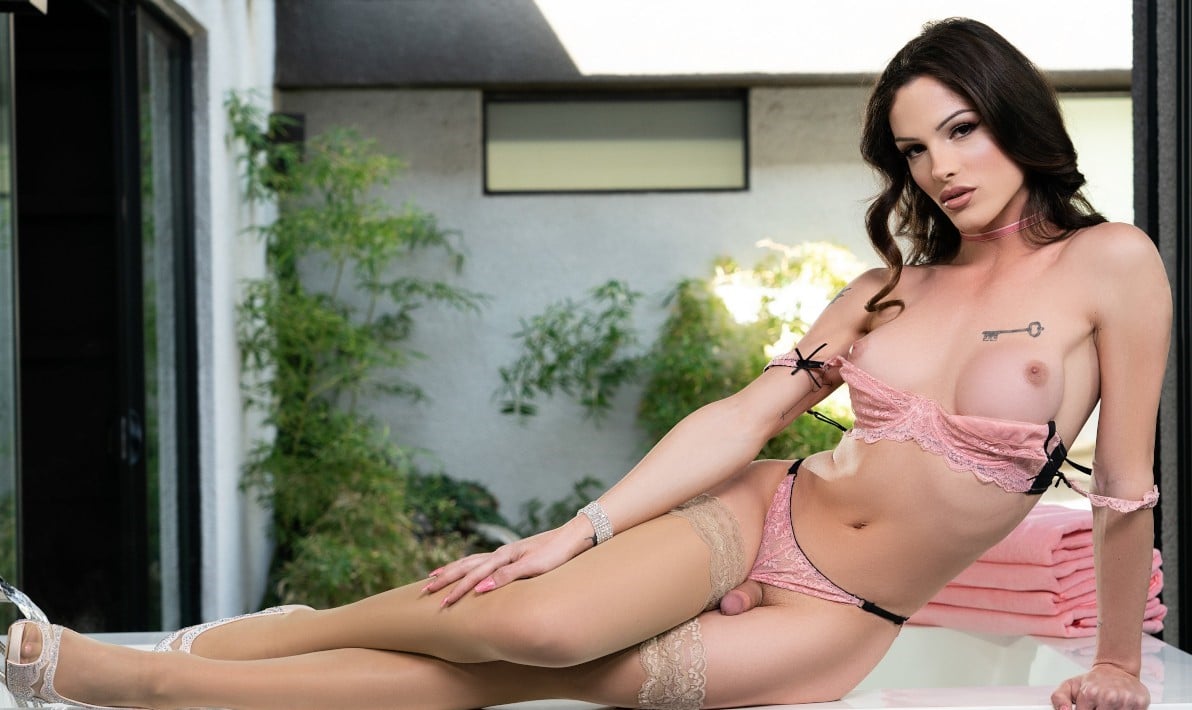 Carrie Emberlyn is one of the most feminine transexual models in the industry! Her looks are almost angelic. Even though she looks like she could break under someone's touch, this babe loves to get fucked good and hard!
Many tattoos cover her beautiful body! Aurora Andrews and Aurora Persichetti were also her aliases throughout her career! This multi-talented lady can sing, dance, and make men cum in no time! Her ultimate dream is to be gangbanged, and we like to see it happen!
6. Jade Venus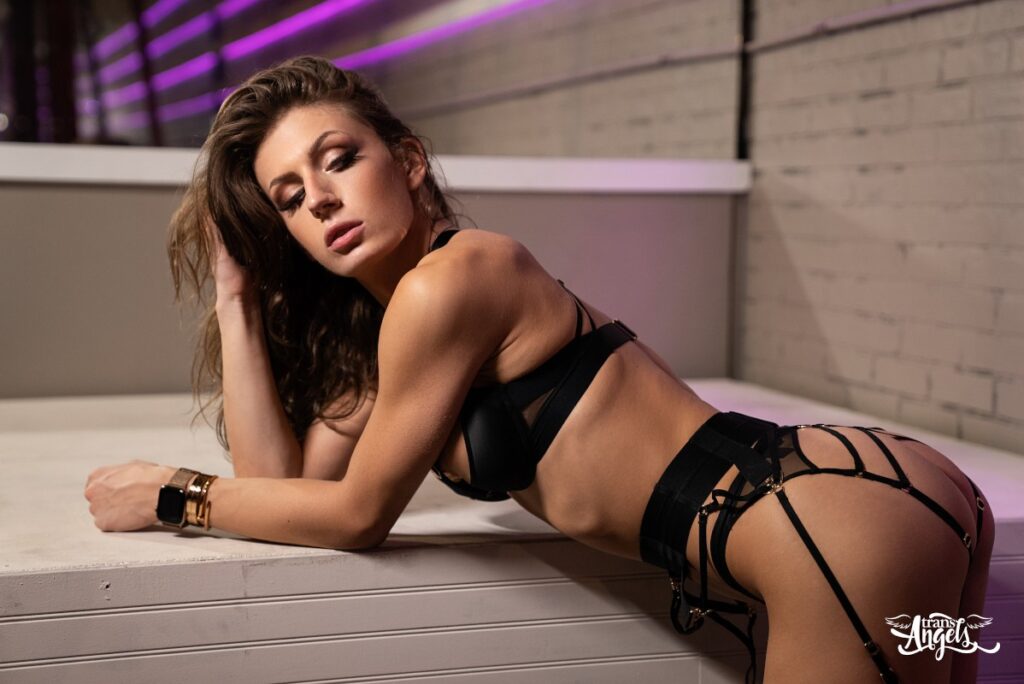 This bombshell is not one of the softies regarding shemale models! Jade Venus is a dominant queen, and she loves to fuck other people hard and make them kneel before her! The pornstar who is named after the ancient Roman goddess of love, beauty, and sex, was born in 2000.
No matter her age, she explodes with sexiness and sexual drive! Her aliases are Casey Campanian or Casey Grey. She loves to engage in lots of anal sex, blowjobs, pussy licking, and cumshots. Her movies are some of the hottest you can find!
5. TS Foxxy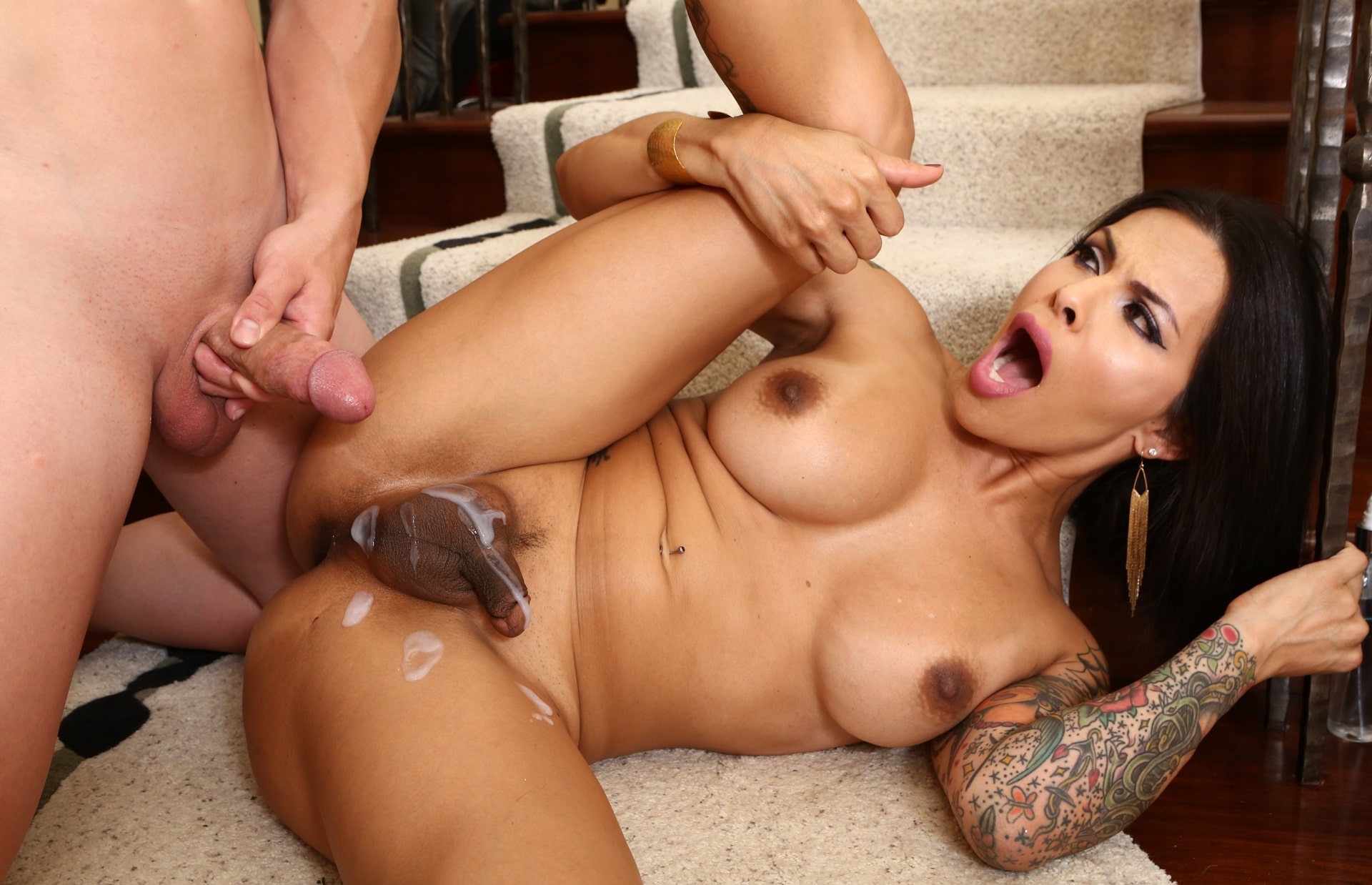 Fifth on our list of top shemale models in the porn industry is no other than TS Foxxy! There is no way you are a lover of this niche and that you have not stumbled upon this beauty's name. Foxxy is also known as the Small Wonder. Everything on her body is just the perfect size – both boobs and dick. Her curves drive both men and women crazy!
She was voted "Best Hardcore model" at the 2012 TEA Awards and "Best Transsexual performer" at the 2015 Nightmoves Awards. She is not in the industry to be known as an amateur – Foxxy is here to serve the performances you will not be able to forget for a long time.
4. Ariel Demure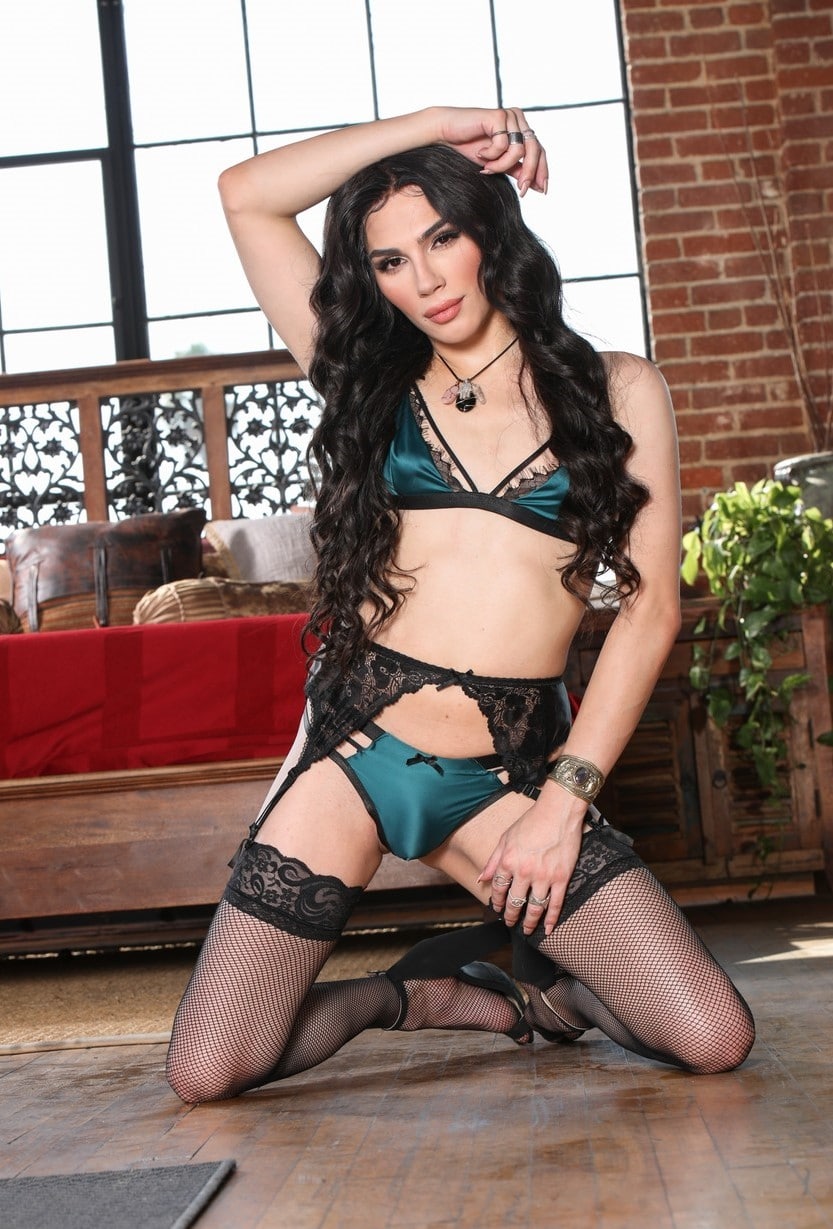 Ariel Demure is joining our Latina T-girls team; that is just breathtaking! She is fair in complexion and has long sexy legs. Her dick is the best part of her party! It is pretty large and a delicious snack for her co-stars to enjoy!
This vixen likes both to drill holes and to be drilled as well, but most importantly – she loves doing it in public places! Besides her acting career in adult movies, she is very good at dancing. She is truly a girl of many talents! It would be a shame not to enjoy her smoking hot body and long legs wrapped around many things!
3. Lianna Lawson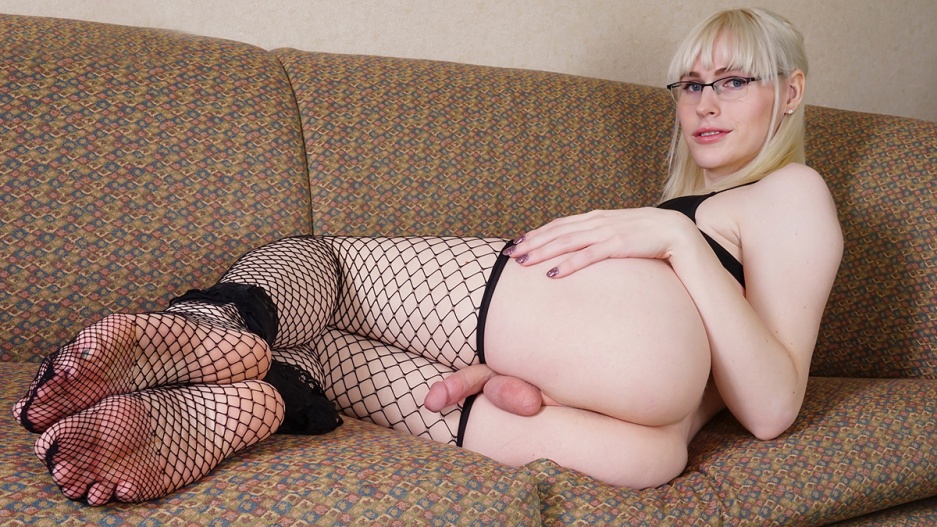 One of the best new rising stars in the adult industry is Lianna Lawson – an enchanting blonde with a pretty nice dick! She debuted in the industry in 2019, but even though she might be pretty new, she is already an award-winning babe!
She is well known for her solo videos and foot fetish videos! If you are into stuff like that, check out her content which will not leave your mind for a long time. You can jerk off to her amazing performances that will satisfy all of your lustful needs!
2. Kayleigh Coxx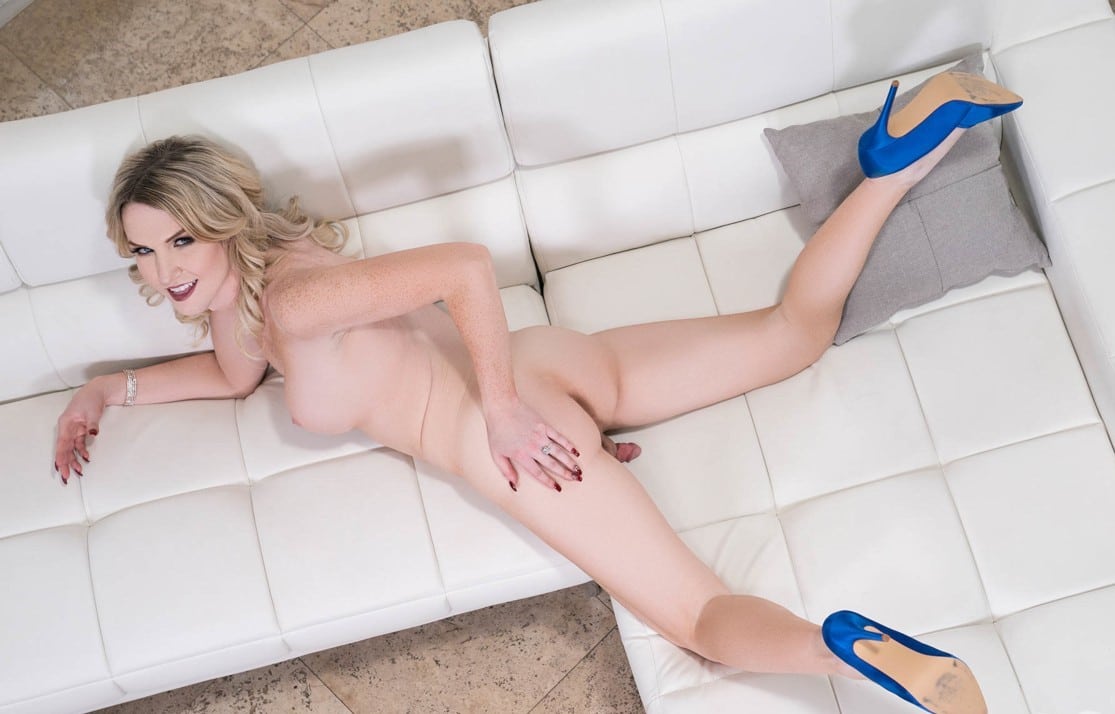 Gorgeous blondes are some of the best T-girl models in the adult industry! Kayleigh Coxx is one of those bombshells that everyone wants to fuck and dream about dripping their juices on their beautiful face. Kayleigh has a wide range of repertoire you can enjoy watching.
She has performed role plays, solo scenes, and hardcore sex scenes together with men, women, or T-girls. She has even tried out VR porn. Coxx has shot a good number of fetish, femdom, and BDSM movies that are making her fans crazy about her.
1. Lola Morena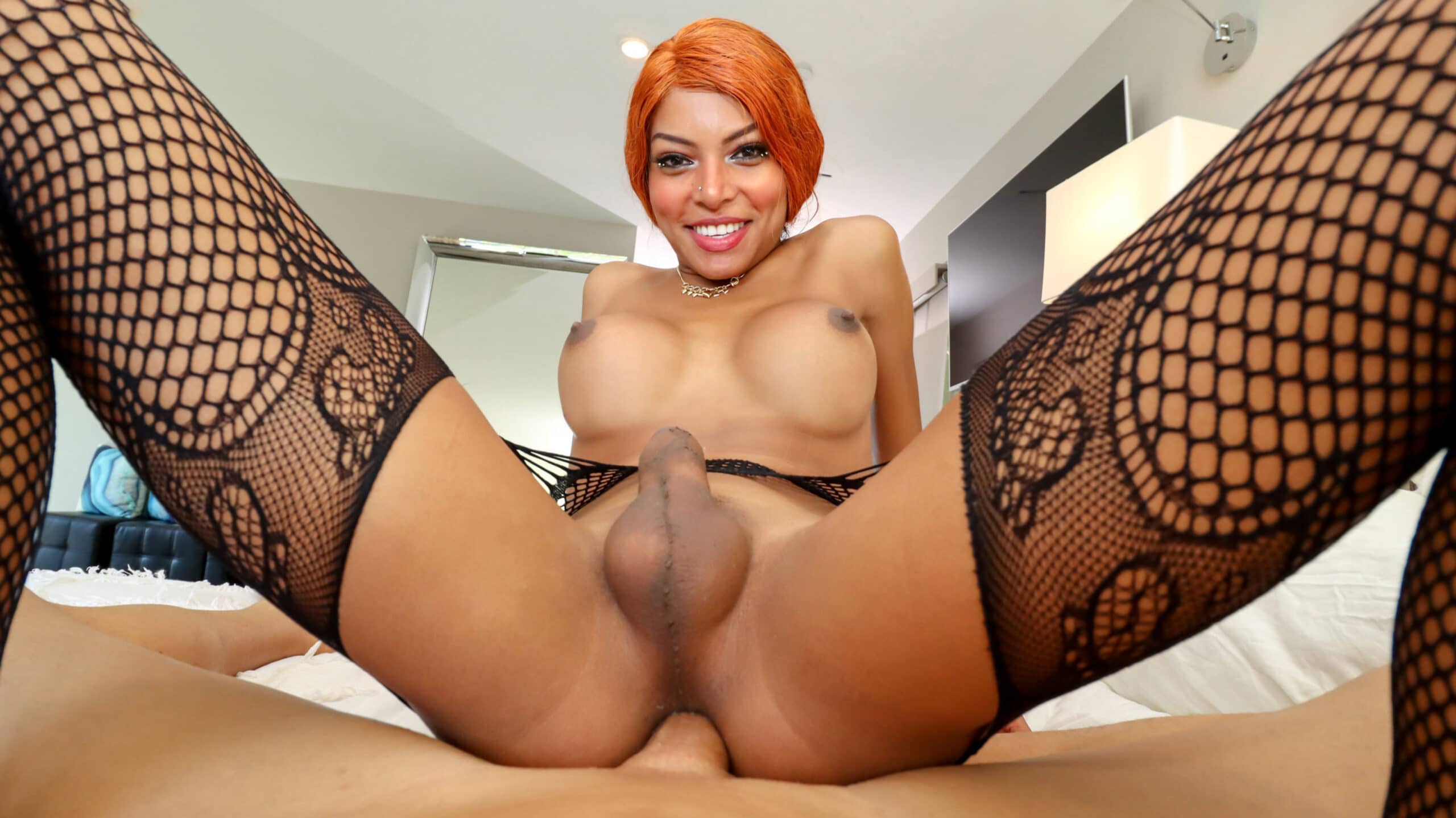 One beautiful ebony shemale model deserves to be first on our list! Lola Morena is from South America, and you will get hard only from looking at her beautiful face and even hotter body. She is fairly new in the industry, but she has already gained many followers.
This dark-skinned beauty has average boobs and average cocks, and she likes to suck and take even bigger cocks than hers! Sexy babe is one promising new face in the adult industry we hope to see more of in the upcoming years. Search her up if you have not already, and promise me, your heart will not be the only thing that will skip a bit!
Shemale models who love to be fucked
We all know that in the industry, we have encountered both submissive and dominant actors. Especially when it comes to trans models in the industry, many are exclusively tops or bottoms. Here is our mini list of the hotties that love to be drilling and open wide by their co-stars!
Black shemale models who love to be fucked
If you are more of an ebony T-girl lover, this list might be for you! We present you some of the hottest black shemale models that crave to be fucked all day and night!
Trans models are here to make all of your fantasies come to life
Now that you had the privilege to find out some of the most popular names in the porn industry when it comes to shemale models, you can dive into the adventure of your life. These babes offer you the hottest solos, hardcore scenes, many fetishes, great roleplay, and some interesting storylines. Find the ones that fit the most to your liking, and treat yourself to a good masturbating session!