Is Chanel West Coast transgender?
Internet is like a giant playground for those who live off of rumors and drama. You can post literally any nonsense, and there will be a good chance that the world will buy it. Why am I going into this modern social problem, you wonder? Because that is what a dollface Chanel is going through. It took one meme for everyone to wonder if Chanel West Coast is transgender.
Who is Chanel West Coast?
This American babe has had success in various branches of the entertainment industry. No, she does not do porn (although I would love to see her tight body in a steamy sex scene). Chanel West Coast is a singer, rapper, songwriter, TV personality, and actress.
She was born Chelsea Chanel Dudley on 1st September 1988 in Los Angeles, California. In her childhood, she took singing and dancing lessons. Chanel also spent a lot of time in nightclubs as a child because her dad took her with her on his DJ gigs.
Chanel can be proud of her diverse career. She first appeared on television in 2008, staring in "Rob Dyrdek's Fantasy Factory". Roles on "Ridiculousness" and "Love and Hip Hop: Hollywood" followed, showing everyone what a talented actress she is.
Although Chanel started rapping when she was 14 and posting her musing to her MySpace profile at the age of 17, her career in music didn't begin until 2009. That is when she started doing collabs with different performers, such as Tiffanie Anderson and Midi Mafia. She also pursued a solo career before Lil Wayne signed her in his Young Money Entertainment music label in 2012. Since that big break, Chanel worked with stars like Snoop Dogg and Ty Dolla $ign. Her album "America's Sweetheart" came out last year. You've probably heard her hits, such as "40 Yard Dash" or "Anchors".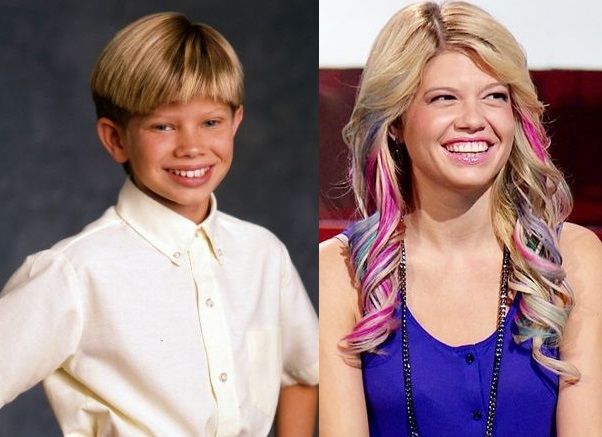 What's with all the rumors?
There has been a lot of questioning about whether or not Chanel West Coast is transgender. All of that wondering came from a single meme posted in 2015. It showed photos of Chanel and Lee Norris, highlighting their resemblance and stating that Chanel is Lee after he had gone through gender affirmation surgery.
Personally, I don't see any resemblance between the two. Besides, the post didn't provide any evidence for its statement. My guess is that it was just supposed to be a funny comparison of these stars, but people believed it.
At first, Chanel herself thought the meme about her and the actor from a famous TV series "Boy Meets World" was funny. After the rumors went on, she tried denying it. When that didn't work, Chanel resorted to legal action. The law is technically on her side, but it is a big challenge to remove something from the internet once it has gone viral.
Why would West Coast go through the trouble of filing a lawsuit because of a meme? For starters, because the rumors about her being trans are a lie, and, even after six years, they are still the first thing that comes up when you google her name.
Even though Chanel denied this false news, the controversy has somehow stayed alive. What's more, Lee Norris still has an active acting career, and he appeared in episodes of popular TV series such as "The Walking Dead" (2017), "One Tree Hill", and "Girls Meets World" ("Boy Meets World" spin-off, where he had the same role). Despite the fact that many of those roles came after the meme appeared, showing that he cannot possibly be the same person as Chanel, the public still believes the rumors about them.
Chanel West Coast is NOT transgender
If Chanel West Coast and Lee Norris stood next to each other, took a selfy, and posted it everywhere, people would still believe what they want. Once something goes viral, it's hard to stop it or turn it around. That's the power of the world wide web.
However, it seems like no one stops to think about the consequences. What's wrong with being trans, one might ask. Nothing, but that is not the point. The point is that now many trans people look up to Chanel as their role model. Over the years, she has been getting supportive messages from fans who believe she is a T-girl. In an interview for Blasting News, she explained how complicated that can be.
I've had a lot of kids be like, 'I can relate to you,' thinking that I'm transgender. I want to [say], 'I'm not transgender,' but at the same time, I want to be there for people to feel like they can confide in me.
What can I say except it's 2021, people, so stop believing everything you see online!